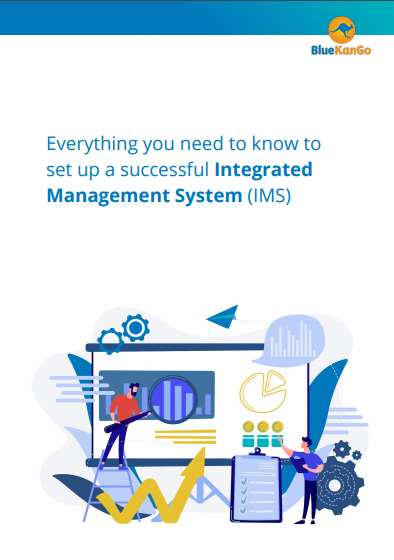 FREE GUIDE AVAILABLE FOR DOWNLOAD
The notion of Integrated Management System (IMS) provides each organisation, whatever its sector of activity, with a methodology to simplify and optimise its procedures in terms of Quality, Safety and Environment.
To structure and manage your management system, the use of digital is no longer an option.
WHY READ IT?
Find out through the 16-page guide the opportunity to update your knowledge on the implementation of an integrated management system in your organisation in the current context of the digitalisation of organisations.
Among topics covered are
- What is an Integrated Management System (IMS) ?
- How to integrate CSR into your IMS
- Objectives, benefits and implementation of an IMS
- The IMS Report and Extra-Financial Performance Statement
- Relying on digital technology to lighten procedures