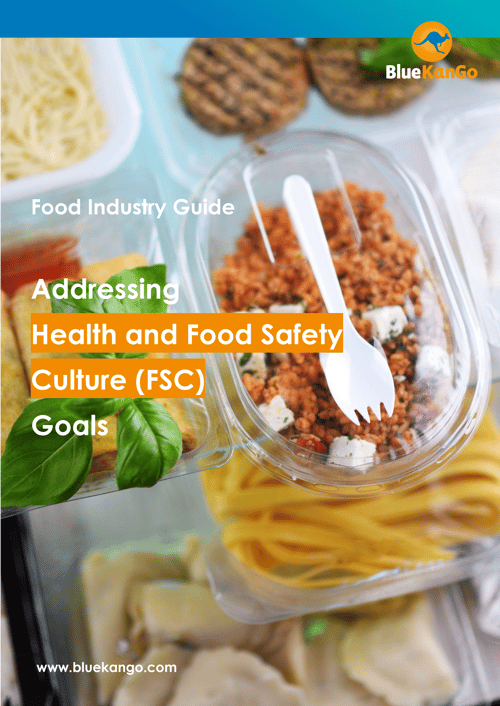 FREE DOWNLOAD
Consumers and customers are worried about the quality of the food they eat. Health scandals have only increased their awareness. In this context, food companies have strong health stakes and have every interest in developing a Food Safety Culture.

This guide will help you, through practical examples, to see more clearly in these issues.
WHY READ IT?
Discover through this 18-page guide the answer to the Food Safety Culture (FSC) stakes to help you in your QHSE approach.
Covered Topics
- How to Implement a Food Safety Management System (FSMS)?
- Product Withdrawal/Recall: What are the Procedures?
- Food Safety Culture (FSC) Goals
- Quality in Production: How to Organise it?