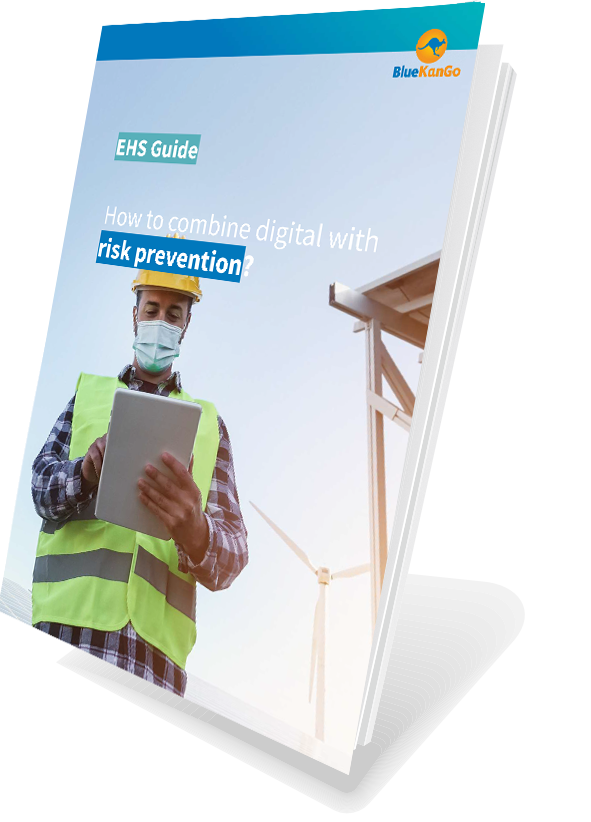 FREE DOWNLOAD GUIDE
To comply with their Health and Safety obligations, company directors, with the help of their HSE department, can now count on a major ally: digital technology.

The digitisation and exploitation of field data is an effective lever to act on prevention. Of course, digital technology brings other advantages such as the reduction of administrative tasks and productivity gains, as you will read in this guide.
WHY READ IT?
Discover through this guide four practical applications that can help reflect on your risk management.
Topics covered
- Why set up a digitised prevention approach?
- Safety rounds: the benefits of a digitised checklist!
- Consignment procedure: how to set it up?
- Prevention plan: a whole site not to be neglected
- Habilitation training: make sure they are up to date!
- The risk prevention toolbox