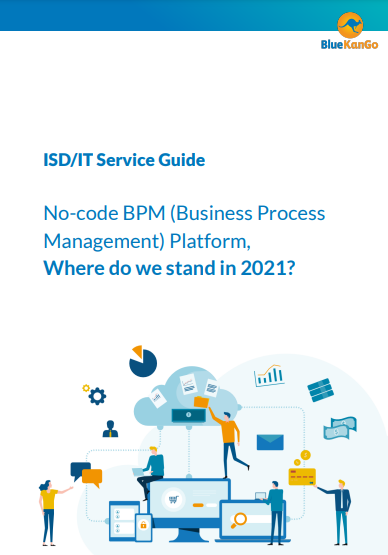 FREE DOWNLOAD GUIDE
No-code is only just at its early stage in companies and is shaking up existing habits. Faced with a shortage of developers, this movement is an opportunity for CIOs and business departments to participate actively and in full autonomy in the digital transformation undertaken in companies.
Are No-Code BPM platforms the key solution all CIOs have been waiting for?
WHY READ IT ?
Discover through this guide how the use of a No-code BPM platform for your IT strategy will significantly speed up your company's digital transformation.
Topics covered
- No-Code: Why such an emergence?
- No-code BPM platform for IT strategy
- No-code to achieve the unachievable, the Integrated Management System (IMS)
- The 5 "must have" tools of a No-code BPM platform
- No-code BPM platform for all layers of an organization