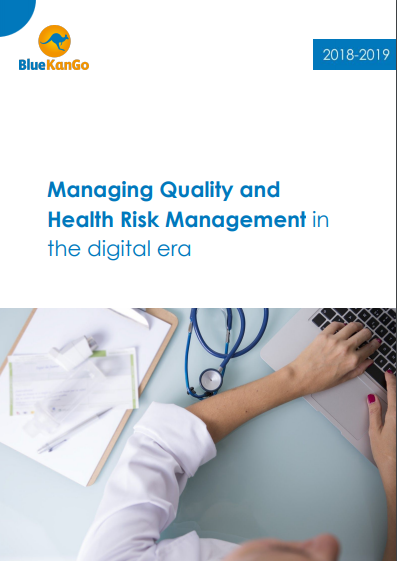 DOWNLOAD THE GUIDE FOR FREE


Digital technology is a great opportunity for healthcare professionals to focus on the core of their business, moreover in the context of the simplification that is taking shape with the V2020 certification and research to improve the quality of care.
This guide aimed at Quality and Risk Management units, could be food for thought. It presents relevant cases of digitization with the aim of advancing safety and quality in health facilities.
WHY READ IT?
Discover through this 18-page guide how digital can help Quality and Risk management departments.
Topics covered
- Digitizing quality and risk management, sure but what for?
- Follow-up of an adverse event (in the digital era)
- The prevention of nosocomial infections
- Prepare your certification with digital / accreditation: the JCI example
- Risk Management: beyond analysis methods
- Risk for infection: an exclusive collaborative platform between MHT and retirement home in France