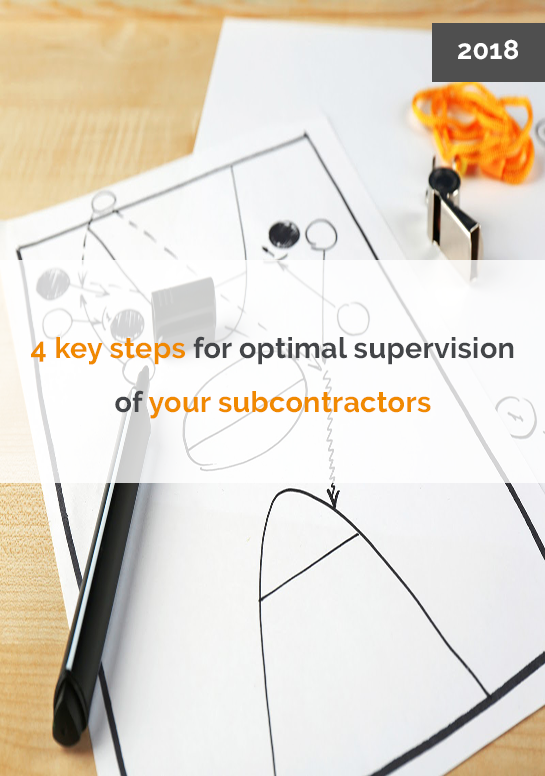 FREE GUIDE FOR DOWNLOAD
For the prevention approach to be successful, it shall not be performed by only the staff members. How could you ensure employees' joining and commitment if they see subcontractors engaging in risky behaviors within the company without being reprehended?
So what are the steps to follow when supervising the intervention of subcontractors in your company?

WHY READ IT
Discover through this 19-page guide, explaining the 4 key steps and giving practical tips, how to supervise subcontractors collaborating with your company in an optimal way:
Topics covered
- How to write a well-defined contract?
- How to organize the prevention ?
- How to succeed in prevention in real time?
- Practical tips