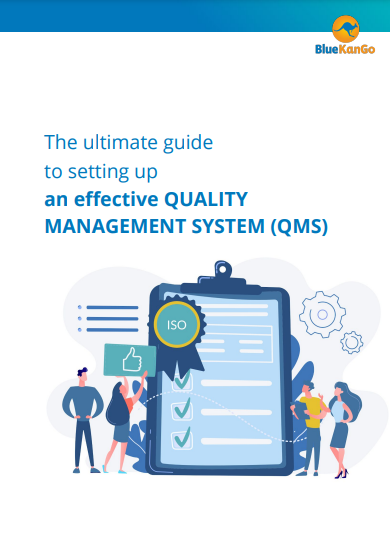 FREE GUIDE AVAILABLE FOR DOWNLOAD
The main objectives of a management team committed to this type of approach depends on the activity and the type of products manufactured. However, the customer's satisfaction and, more broadly, their experience are at the heart of all concerns.
To ensure this approach, the establishment of a QMS (Quality Management System) is essential. How to go about it in the digital age. All the answers in this new guide.
WHY READ IT?
Through the 20-page guide, discover the basics for understanding the challenges of a QMS and tips for implementing it effectively.
Among topics covered are
- Towards a digital Quality Management System
- What is a Quality Management System (QMS) ?
- How to build a Quality Management System (QMS)?
- QMS, an approach based on the PDCA
- The benefits of optimising your management review
- CITAL testimony: "The auditor mentioned as a big advantage the possibility of telecommuting through the digitalisation of our QMS"