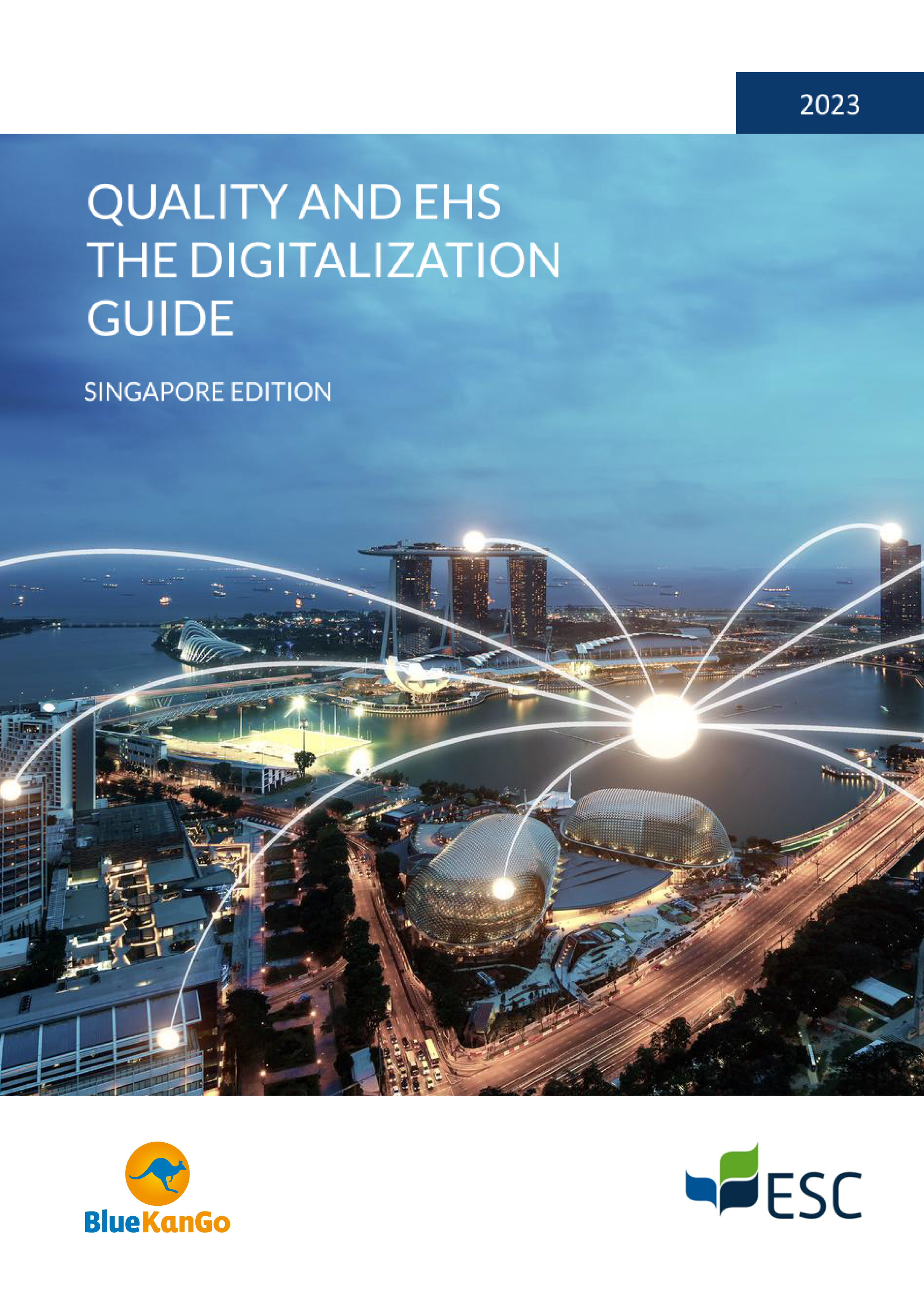 Free Guide
to be Downloaded
The digital environment enhances the efficiency of a company's operational processes, so it is necessary to digitize to be competitive. In this white paper, we will present how to do it in practice.
But we want to go further, to demonstrate that digitization is also a
strategic tool of the General Management.
Why read it?
This comprehensive guide addresses the digitalization of Quality and HSE processes for Quality and OHS managers, including HR professionals, site safety managers, production and operations managers from all industries.
Among the issues covered
- Management summaries: findings and recommendations
- The new code of practice for executives in Singapore
- Digitalization solutions: examples and recommendations,
- Digitalization and certification (ISO).
- 3 case studies on the implementation of digital solutions and their results in three different industries.